HEALINGVIEW PENSION
LOCATION
INFO
LOCATION
Ocean View Pension is a beautiful
Healing View Pension.
The whole room can see the beautiful
HEALING VIEW
Ocean View Pension is a beautiful Healing View Pension.
The whole room can see the beautiful sea view at a glance.
Location Info
LOCATION
Navigation

지번주소 : 경남 남해군 남면 빛담촌길 25 (지번주소 : 경남 남해군 남면 ì" 구리 1396번지)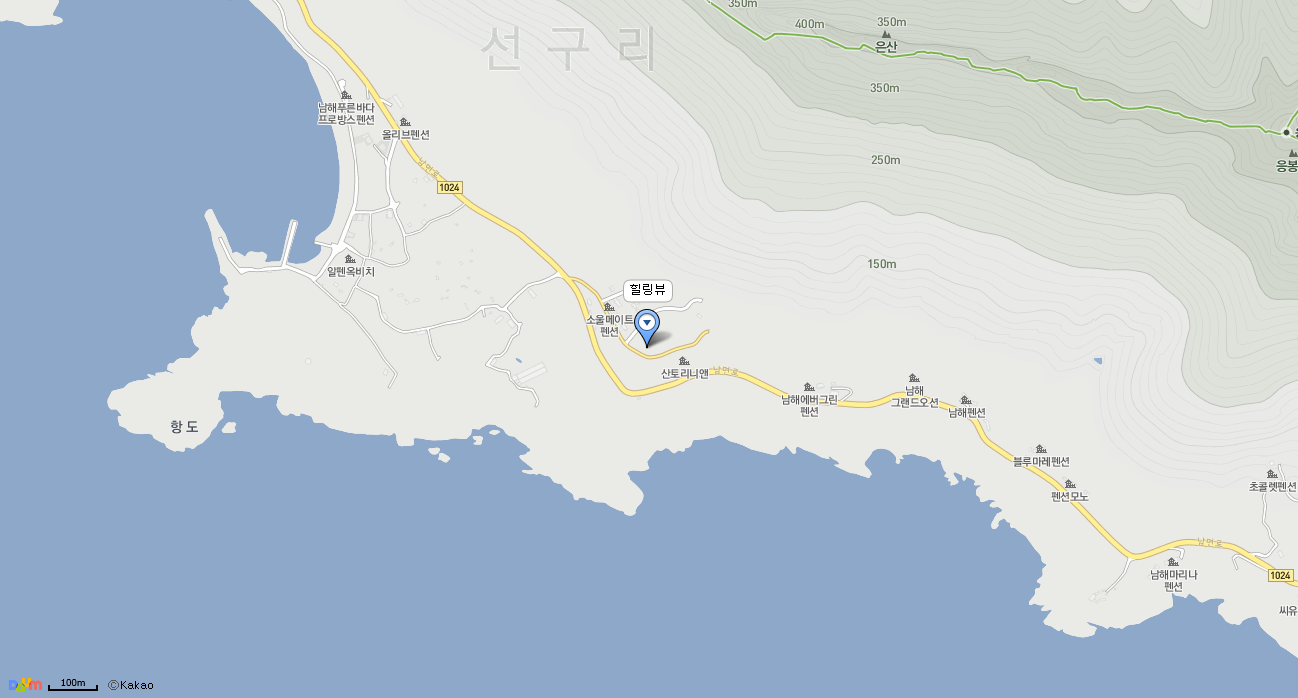 자가용
남해대교 방면에서 오시는 경우
남해대교 -> 남해읍 -> 남면,서면,ë'¨í•´ìŠ¤í¬ì¸ 파크방면 -> 연죽사거리에서 남면방면 -> 양지삼거리에서 사촌해수욕장 ë°©ë©´ -> 항촌마을 부근 -> 힐링뷰펜션
삼펀포대교 방면에서 오시는 경우
남해 ê³ ì†ë"로에ì"œ 사천IC -> ì°½ì" ,삼천포대교 -> ì°½ì" 교 -> 남해읍,이동면 방면으로 7km 이동 -> 무림삼거리에서 상주,미조 방면으로 좌회ì "하여 2km 이동 ->
ì‹ ì "ì'¼ê±°ë¦¬ì—ì"œ 남면,두곡,월포해수욕장,용문사 방면으로 우회ì " -> 석교삼거리에서 월포해수욕장 ë°©ë©´ -> 홍현 -> 가현 -> 항촌마을 부근 -> 힐링뷰펜션
대중교통이용시
버스편
남해 버스터미널에서 가천(이동,두곡,당한,남면,오리,항촌) 방면 버스 이용
버스시간표는 대략 시간당 1대 > 소요시간은 약 50분 > 빛담촌 입구에서 하차
남해시내버스 시간표 보기GO 남해시외버스 시간표 보기GO
항공편
서울에서 진주 사천공항까지 항공편을 이용하면 남해에 쉽게 올 수 있습니다.
진주에서 남해까지는 교통편도 ë§Žê³  1시간안에 ë"ì°©í•  수 있는 거리입니다.
공항에서 ë ŒíŠ¸ì¹´ë¥¼ 빌릴 수 없을 때에는 공항버스로 진주시내에 있는 시외버스터미널에 가서 20분간격으로 운행하는 남해행 시외버스를 이용하면 됩니다.